FREQUENTLY ASKED QUESTIONS FAQ
What kind of Antiques and Co



llectibles do you buy?
We buy anything from Fine Antiques to Collectible toys. From postcards to furniture. From primitives to retro. From vintage lighting to Advertising. The list can go on and on. Part of the fun of this buisness is the discovery of new and unique items. A list of some of the items we buy can be found on the "WANTED" section of this website.
What happens when I call you to look at the items I want to sell?
We will discuss a convenient time for us to meet to look over your sale items. Upon arrival, we will inspect the items and discuss with you how much you are selling the item(s) for. If the Antique or Collectible is something we are interested in purchasing, we will make an offer. You decide if the offer is suitable. The decision is yours. Conducting sales this way ensures you get what you want for your items.
What do you do with the items that I sell you?
My partner and I are both collectors and re-sellers. We each have our own collecting interests that we pursue. Some of the items we purchase go into our own collections while others are sold. We know many people who collect many different things, so we are often able to sell to them. Either way, your items are sold to people who appreciate them for what they are, pieces of history.
An auction defintely has its place. It can be a useful way to liquidate a large amount of things in a short amount of time. However, when it comes to just one item or just a few items, an auction may not be your best choice. Typically an auction house will charge from 20% to 30% or more on consigned items. If the right person is not at the auction that would be interested in your item, it may sell for less than what you wanted. You would still have to pay the consignment fee also. Or at times your item may do very well, and you may be happy with the outcome. But it is a risk either way. We offer a way for YOU to decide what your item is worth.
Don't you make money when you resell the piece that you purchased from me?
If we decide not to keep the item for our own collection, we will try and sell the item. As a buisness we do try to make a profit when selling an Antique or Collectible. We assume the risk of it not selling. Many times it can take months to find a buyer. By selling the item to us at your price, we assume the risks involved.
Do you buy complete estates, even items that are not old?
Depending on the inventory to be sold, we will purchase estates. We are interested , however, primarily in Antique and Vintage items.
What if I have a barn, attic, basement or outbuilding full of "Junk?" Will you look through it to find items to buy?



Thats what we love doing the most! It can be easier for you also. Often arranging and organizing for a sale can be very time consuming. Having us find that "Treasure" you didn't know you had can be quite exciting and profitable for you!
Powered by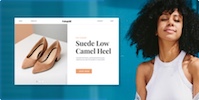 Create your own unique website with customizable templates.